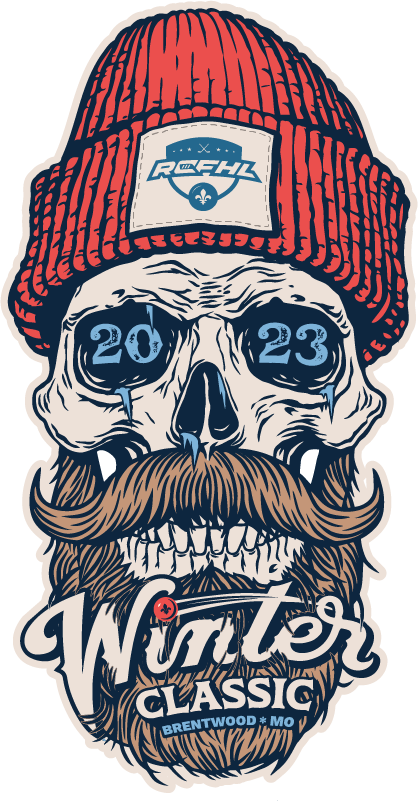 Join Us for the Third RCFHL Winter Classic!
Our first two Winter Classics were a hit! You don't miss out on this single day event jam packed with hockey. Sign up today to partake in the best floor hockey tournament in the St. Louis area.
What is the Winter Classic?
If you didn't play in 2019 or 2022, or simply don't remember, this isn't your standard tournament. Players sign up individually and are then drafted by team captains one week before the event. The fantasy draft works as follows: Once all players are signed up we will be placing them into a pool. This year the team captains will be the RCFHL commissioners. These captains will then partake in a live draft to assemble their championship team. This is your chance to play WITH the players you hate to play against!
The Details
Where: Brentwood Outdoor Rink, 1515 Strassner Dr, Brentwood, MO 63144
When: January 8th, 2023 @ 10am
Registration: $25/player || Optional team shirt for $15
Sign Up Deadline: December 30, 2022
Prize: $10 off next season's registration
4 teams
Every team is guaranteed a minimum of 2 games

Tournament will be double elimination, so most teams will get 3+ games

Slightly shortened games with 3 periods lasting 12 minutes each
Roughly 10-12 players per team
Same rules as RCFHL, 5 on 5 play + goalies
Open to everyone, not just RCFHL players
Discounts
ATTENTION NEW PLAYERS!
If you are new to the league and haven't played in a season before we'd like to welcome you with a complimentary winter classic shirt. Simply sign up without the t-shirt and we will add one to your registration free of charge. Make sure to provide updated contact info so we can get your shirt size!
REGULAR SEASON DISCOUNT
All players that sign up for the winter classic will receive a discount code for $5 off their registration next season.